International Women's Day 2020 - Each for Equal | Institute for War and Peace Reporting
SPOTLIGHT
International WOMEN'S DAY 2020
IWPR works to champion issues of women's rights around the globe while supporting female reporters in sometimes challenging environments. Our journalists, editors and partners not only highlight inequalities and abuses but also celebrate the achievements of women driving change in their own societies.
© Jeff J Mitchell/Getty Images
Supporting collective individualism can drive real change.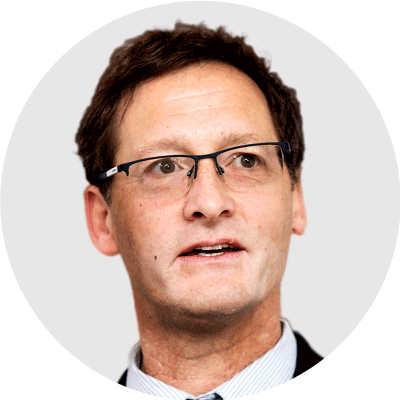 Anthony Borden IWPR Executive Director
8 March 2020
It takes serious bravery to drive meaningful change, especially for women. The struggle is both political and personal, and – in many countries – means combatting not only laws and practice but deeply held social, cultural and religious mores.
"I don't worry about going to jail," an Egyptian woman activist explained to me. We were at an out-of-country training, and I had asked her about security and safety protocols in the IWPR project in which she is participating. "I know I will be arrested, it's only a question of when. They know what I am up do, so I just get with it, and we'll see."

Evidence shows that role models are an incredibly effective way to encourage and inspire young women and girls to pursue their ambitions.
The campaign theme for this year's International Women's Day is #EachforEqual – building a gender equal world in the fields of politics, education, the media and the economy. It is inspired by the idea of "collective individualism" – how our personal actions, conversations and behaviours can have a positive impact on the wider society.
The idea perfectly illustrates IWPR's work with media and civic activists around the world – strengthening local voices to empower them and help them drive change. But it's a serious business, bringing substantial risk that women (and men) fighting for equal rights must often endure. And in extreme cases, it takes the steely courage of our Egyptian colleague.
Yet the approach works. In Libya, IWPR's ground-breaking You Are a Pioneer programme, with funding from the British government, shows how powerful individual stories can be in inspiring change and counteracting negative gender stereotypes.
Evidence shows that role models are an incredibly effective way to encourage and inspire young women and girls to pursue their ambitions.
So, despite the on-going conflict dividing the country, IWPR is bringing together civil society organisations from across the country in a national advocacy campaign to highlight examples of female success and agency.
For instance, a video series showcases pioneering women from diverse communities, while a colourful children's booklet in various languages illustrates success stories in the fields of media, business, police, politics – even space travel.
Collective individualism is proving a powerful tool for social change in Iraq, too, where 30-year-old activist and video blogger Rana Abdulrazaq is using her personal experience to campaign for social change.
A divorcee with a 13-year-old daughter, Rana refuses to be defined by conservative social prejudice in her Kirkuk community, and uses Facebook to tell compelling stories about other Iraqi women working to change their world.
Now a university student studying English and an aspiring novelist, she says, "I want young people in Kirkuk to be open to new ideas and opinions; they have imprisoned themselves in so many old traditions, customs and beliefs."
Reactions to such stories have been overwhelmingly positive – because from Iraq to Ukraine, Libya to the Balkans, gender equality is not just a women's issue, but one that is vital for society as a whole.
For more than a quarter of a century, IWPR has worked in some of the world's most difficult environments to helping empower local voices driving positive change. And we celebrate International Women's Day, we invite everyone to support the inspiring collective individualism of these forthright and courageous voices around the world.
Defying bombs and prejudice alike to run a hospital.
IWPR's Liberated T is an advocacy campaign that aims to challenge negative gender stereotypes by focusing on the stories, battles, and experiences Syrian women encounter in their everyday lives.
In 2017, the series featured paediatrician Amani Ballour, who went on to be featured in the Oscar nominated documentary The Cave.
Ballour began volunteering in a hospital in Eastern Ghouta shortly after she graduated from medical school in 2012. The clinics were soon moved into the foundations of the building to avoid the relentless bombing, and the hospital became known as The Cave.
In 2016 Ballour became its manager, the only women in such a position in rebel-held Syria. The following year, IWPR interviewed her and her colleagues about the daily challenges she faced in her work.
---
Telling the Stories of Syrian Women
From stay-at-home mother to fearless reporter.
Rana Melhem was able to achieve her childhood dream of becoming a journalist after attending an IWPR media training. (Photo: Still from video by Liberated T)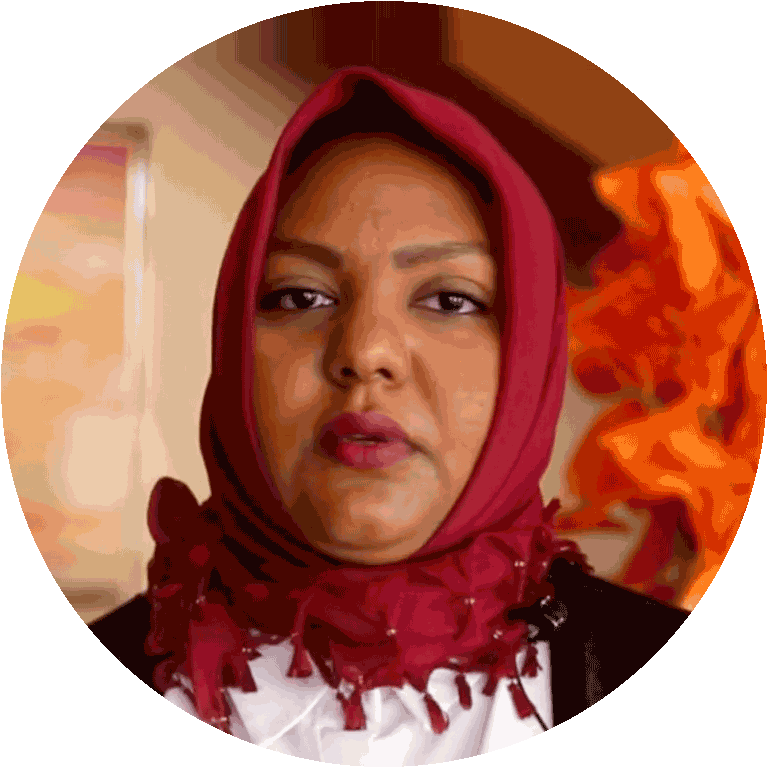 Fadia Hamad
Fadia Hamad is the first and only female deminer in Libya, working on demining in Sabha.

I encourage women to follow their dreams and not listen to negative words. Many people look at demining as dangerous and risky... but for me it is humanitarian work.
One blogger's mission to convince Iraqi women to follow their dreams.

I want young people in Kirkuk to be open to new ideas and opinions rather than being imprisoned by so many old traditions, customs and beliefs.
---
Reaching out to inspire women and help shape public opinion.
Istabraq Sabah Al-Zubaidi from Diyala governorate, one of IWPR's champions. (Photo: IWPR)
Rano is a seamstress by trade, but now works at a café in Tashkent. She said she has a guaranteed wage and likes her work. Rano is officially registered at work, which guarantees her an above minimum pension. (Photo: IWPR)
A market provides a microcosm of part-time, seasonal or informal employment.
Women tell their stories of captivity in Eastern Ukraine.
This documentary trilogy tells the story of three female Ukrainian former prisoners-of-war who were held captive in the country's east by paramilitary groups.
Financed in part by IWPR, the series allowed these women from war-affected Ukraine to tell their own stories and highlight the wider effect of conflict on a community.
Thousands of people may have been taken captive by separatist militia since the conflict began in 2014, including about 100 Ukrainian women.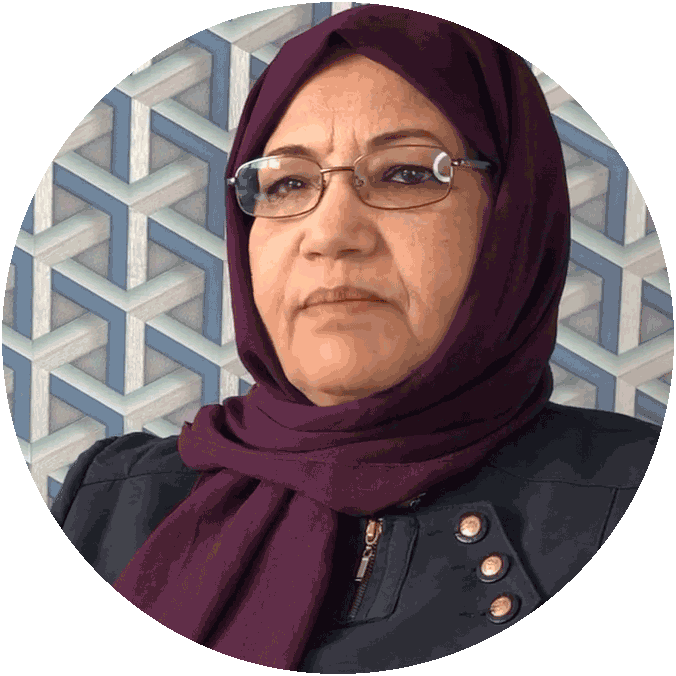 Aisha Alasphar
Aisha Alasphar earned her private pilot's license in the mid-1970s and went on to become a TV and radio presenter, an activist and an author. She founded the Zahart Scouts movement in Southern Libya, published five novels and received numerous prizes in Libya for her writing.

Women should push to guarantee their rights in the constitution, and this can be achieved by seeking the support and expertise of legal female advisors and lawyers in Libya.
TAJIKISTAN
---
Sisters Doing it For Themselves in Tajikistan
Numbers of female entrepreneurs are growing, despite still facing challenges.
Participants of the National Forum in Tajikistan, dedicated to women entrepreneurship in the country. (Photo courtesy of AsiaPlus news agency)
PROJECT HIGHLIGHTPushing Boundaries and Inspiring Change
Showcasing positive role models encourages young women to pursue their dreams.
Stills from Ante Raeda/You Are a Pioneer programme video stories.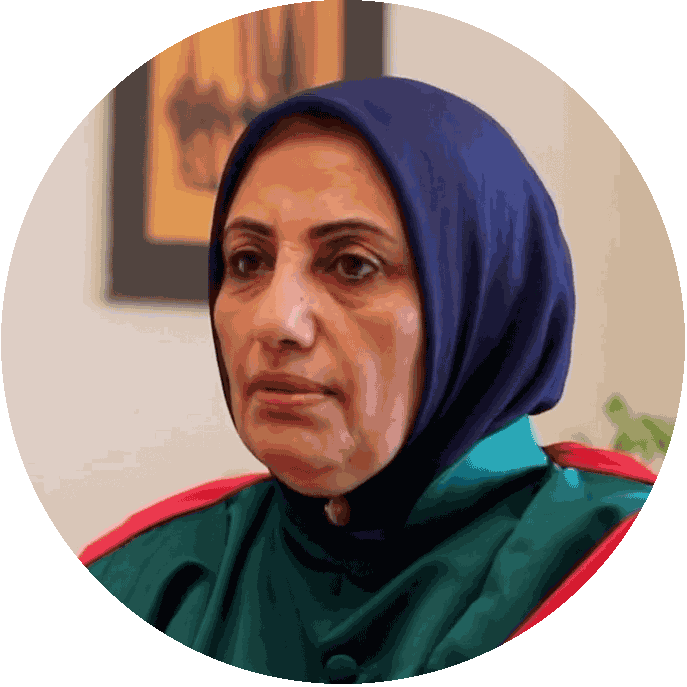 Rafiaa Al Abidi
Rafiaa Al Abidi was the first female judge in Benghazi. In 2003, she became a judicial counsellor at the Court of Appeal and in 2010 was appointed to the Libyan Supreme Court. Reflecting on her career, Al Abidi said that her most important achievement was publishing her own Judicial Encyclopedia.

I believe, as do many other Libyan activists, that Libyan women are equal to men.
KYRGYZSTAN
---
New law aims to increase female participation in municipal affairs.
Nazik Akparova, the youngest deputy of the village council of Saruu in the Issyk Kul region of Kyrgyzstan with her son and husband. (Photo courtesy of N. Akparova)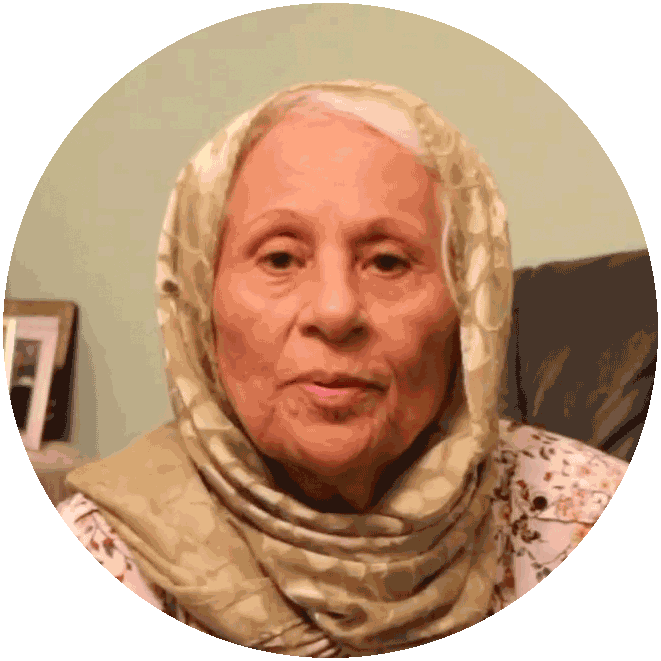 Dr. Sania Mohamed
Sania Mohamed was the first Libyan woman to become a doctor. After graduating from Parma Medical University in Italy, she returned home to work as a general practitioner at the Central Hospital in Tripoli. A social activist, she was also a member of the Libyan Women's Association where she headed the health committee.
Mohamed remains extremely proud of her work as a doctor, especially the help and support she provided to individuals with disabilities.
LIBYA: YOU ARE A PIONEER
---
Empowering young women to fulfil their dreams.
An illustrated booklet produced as part of IWPR's Ante Raeda (You are a Pioneer) programme encourages Libyans girls to aspire to any profession they want when they grow up. In an accessible cartoon format, the publication shows them that they can choose any job they like, from becoming a computer programmer to a politician, entrepreneur, or soldier.
Satellite site: raedatlibya.net
2019 HIGHLIGHTS
---
IWPR Central Asia | 9 Dec 19
Tako Svanidze | 24 Oct 19
IWPR | 201 Apr 19
Arzu Geybulla | 16 Aug 19
IWPR | 19 Nov 19