Institute for War and Peace Reporting | Giving Voice, Driving Change
Central Asia and Covid-19
Panel event will focus on the pandemic's effect on regional cooperation with Russia, debt and aid distribution.
By IWPR Central Asia
IWPR and Chatham House - the Royal Institute of International Affairs are holding an international online discussion on the impact of coronavirus on Central Asia's development.
The May 29 event is part of an ongoing series of local and international discussions on the pandemic, organised by IWPR Central Asia and its regional analytical platform CABAR.ASIA.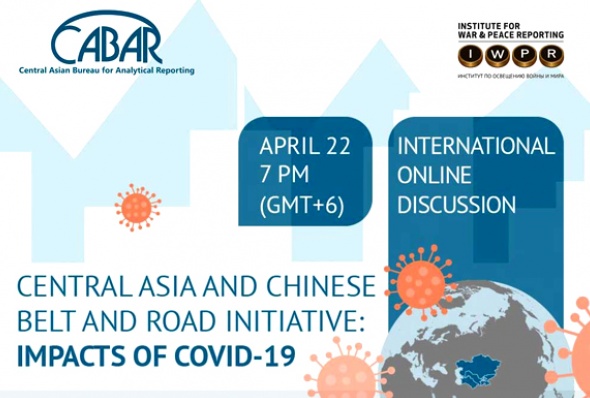 Also see previous event: China's Post-Covid-19 Plans for Central Asia from April 22.
The panel will bring together experts and academics from Europe, Central Asia and the US to focus on the potential effect of Covid-19 on regional cooperation with Russia and the Eurasian Economic Union, as well as the issues of external debt and aid distribution.
The event will be in English, on May 29 at 12:30 (London time), 17:30 (Bishkek/NurSultan), 16:30 (Tashkent/Dushanbe), 07:30 (Washington, D.C.)
As coronavirus sweeps the globe, IWPR's network of local reporters, activists and analysts are examining the economic, social and political impact of this era-defining pandemic.
More IWPR's Global Voices
Legislation used to intimidate those highlighting government mishandling of the emergency.
Those dependent on services financed by the Georgian government struggle to access care.