Afghan inmate Jamila, 23, sits in her cell along with another prisoner at the female prison in Kabul, Afghanistan. Jamila has had no trial in any court of law. Her crime was having problems with her husband, who put her in jail. © Paula Bronstein/Getty Images
After nearly two decades of progress Afghan women's rights are again at a risk of deteriorating. © Majid Saeedi/Getty Images
Afghanistan: "They Are Trying to Silence Women Forever."
IWPR trainee warns that rising threats risk destroying the gains of nearly two decades.
Afghan inmate Jamila, 23, sits in her cell along with another prisoner at the female prison in Kabul, Afghanistan. Jamila has had no trial in any court of law. Her crime was having problems with her husband, who put her in jail. © Paula Bronstein/Getty Images
After nearly two decades of progress Afghan women's rights are again at a risk of deteriorating. © Majid Saeedi/Getty Images
On her first day of work at a local television station in her home province of Herat, Naqiba Barakzai was threatened with a knife by her own father.
"It was deemed against the family's honour and pride for a woman to work at or appear on TV," the 28-year-old recalled. Other family members intervened, but Barakzai did not work for the next month.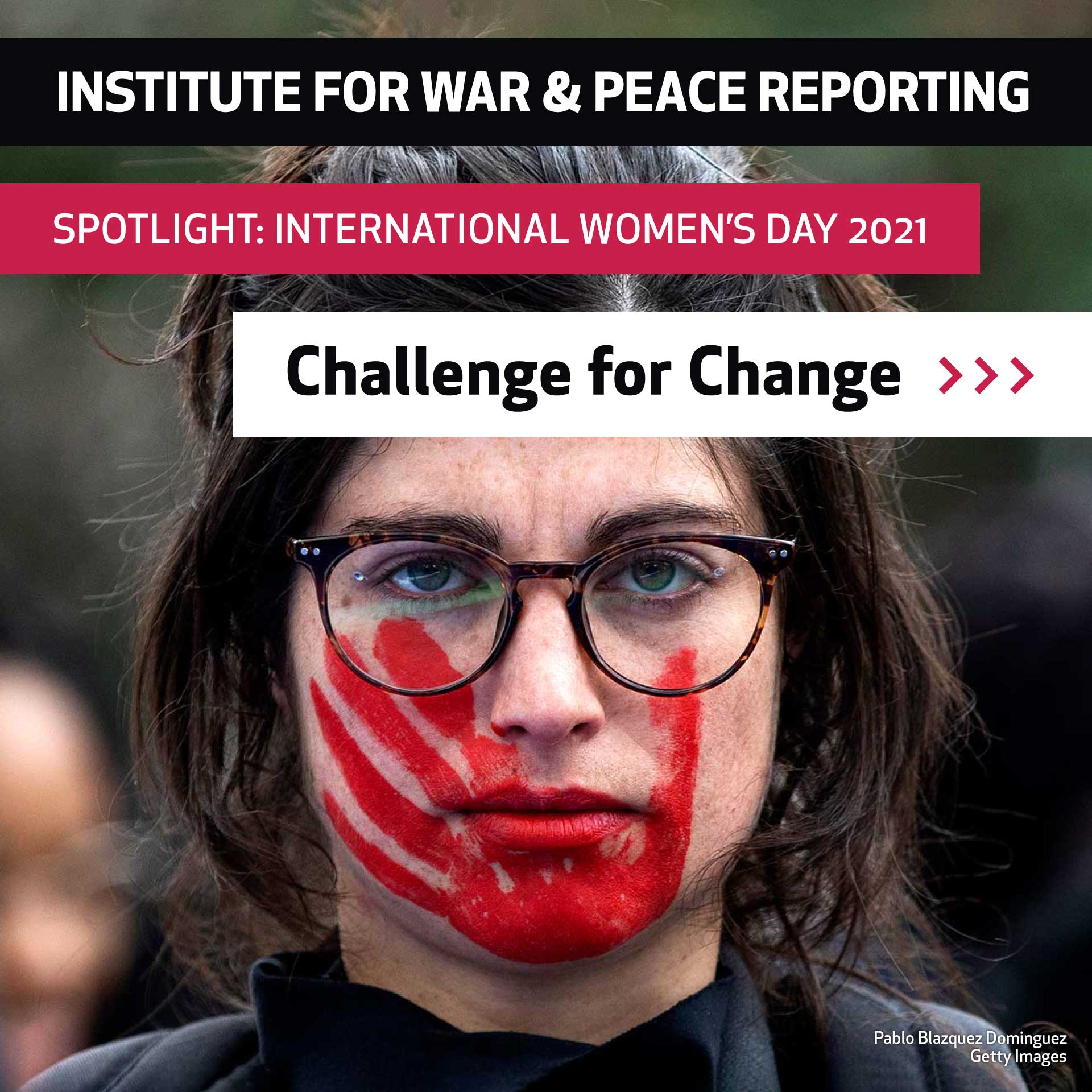 It was just one of many obstacles that Barakzai has overcome to fulfil her dream of working as a journalist, from when as a young girl living under Taleban rule, she defied the ban on female education and began studying in secret.
Later, she challenged conservative traditions, security threats and fierce opposition from her own family to go on to win multiple awards for her ground-breaking articles. At one point, while working on an investigation for IWPR – a story which would go on to win multiple prizes - she was forced to go into hiding for two weeks after receiving death threats from a local militia commander.
"One of the reasons I have been successful in my struggle is that I have never given up my fight due to pressures from my family or the society," she said. 
But the deteriorating security situation in Afghanistan has driven even Barakzai to retreat from the public eye. She has not reported for the past two-and-a-half years, instead joining an NGO to head its media production unit.  
This is an extremely perilous period for journalists in Afghanistan. Last November, IWPR trainee Mohammed Ilyas Dayee was killed by a car bomb in Helmand's provincial capital Lashkar Gah. The 32-year-old had reportedly received numerous death threats for his coverage of Taleban operations. He was the 50th journalist to be killed in Afghanistan since 2001, according to the Committee to Protect Journalists.
For women, the situation is even more extreme. According to some estimates, over the past six years at least 900 Afghan women journalists have abandoned their work due to pressures on them, largely security concerns.  Many have left the country in recent years due to security concerns, including targeted killings. 
Most recently, four women journalists working for Inikas Radio and TV in the eastern Nangarhar province have been murdered in the last three months, with the Islamic State (IS) claiming responsibility. 
The TV station has stopped recruiting female staff and has asked all of its women reporters to stay home until the security situation improves.
 "The past two decades have allowed women to make significant achievements," Barakzai said. "Some have gained professional abilities and skills that have allowed them to be independent.
"If the Afghan people, the government and its international allies do not protect these gains and achievements, the women of Afghanistan will again experience the bitter history of the past because so many are trying to undo our recent gains. They are trying to silence women forever."
The Doha accords signed between the US and the Taleban in February 2020 commits Washington to withdraw all forces by May this year, and for the insurgents to negotiate a power-sharing deal with the Afghan government.
Its implementation remains unclear, as the whole process is being re-evaluated by the new administration of US president Joe Biden.
But there is widespread fear that the Taleban's inclusion in government will be disastrous for fundamental issues of human rights. Despite talk of a new and more moderate Taleban having emerged, Barakzai explained, the recent talks with their representatives had shown their true views on women's rights and free speech.
"The only change between today's Taleban and that of 20 years ago is in their method of diplomacy - they have learned a great deal," Barakzai said. "Their attitudes and opinions towards women's equality and freedom of expression have not changed."