Institute for War and Peace Reporting | Giving Voice, Driving Change
Afghanistan: IWPR Trainee Hailed for Groundbreaking Investigation
Story on the taboo of sexual rejection amongst Afghan women wins numerous accolades.
By IWPR Afghanistan
Naqiba Barakzai is honoured on World Press Freedom Day. (Photo: IWPR)
An IWPR reporter has received widespread acclaim for her investigative report on the sexual frustration of women whose husbands take more wives.
Naqiba Barakzai spent more than ten months working on the groundbreaking piece, facing abuse and even death threats during the course of her work.
(See Afghanistan: The Taboo of Sexual Rejection).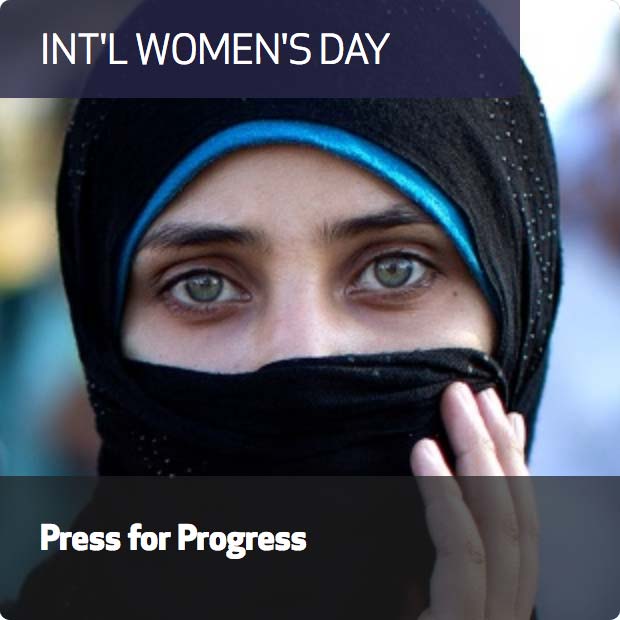 She told IWPR that she was amazed by both the support from IWPR and the positive response to her story, including a special award from the governor of Herat. The piece also won numerous national prizes.
"The citizens of Herat as well as social activists and my colleagues in the media welcomed my report so warmly," she said, adding, "The support and encouragement I received from IWPR to pursue this topic was beyond all my expectations."
On May 3, 2017 - World Press Freedom Day - Barakzai was honoured by Herat governor Mohammad Asif Rahimi and Arya Raufyaan, the director of the provincial department of information and culture.
They presented her with a special letter of appreciation at a ceremony in front of dozens of other reporters.
"Media is the way to change people's attitudes and beliefs," the governor told the gathering. "Producing investigative reports improves society as well as helping eradicate corruption and injustice."
He also called on IWPR to continue providing professional and financial support to reporters across Afghanistan, especially in Herat province.
Raufyaan said that other reporters should challenge attitudes by also investigating social problems and challenges.
"There's no doubt that few reporters in Herat are courageous enough to follow [this example] and report about such topics," he said.
Barakzai said that she had faced numerous challenges preparing her story.
As well as the difficulty of persuading people to talk about such a sensitive subject, she also struggled to gain access to the legal and official documents needed to properly source the piece. As a woman, it was also hard to travel around Herat to carry out interviews.
At one point during her investigation, Barakzai said that she had been forced to go into hiding for two weeks after receiving death threats from a local militia commander.
But Barakzai said that she had been overwhelmed by the interest in the story, adding that the Dari version of the report that she posted on her Facebook page had been shared some 30 times and received hundreds of likes and comments. 
She also received a special letter of appreciation from Herat's Youth Council for the year's best investigative report, and was honoured as best female reporter by the Khat-e-Naw Foundation in Herat.
In addition, her report was selected as the best story of the year by the Afghanistan Institution for Research and Media Studies.
Its director, Faisal Karimi, said the investigation had broken many taboos.
"Naqiba Barakzai is the only person who has dared to speak out about such injustice and problems which have troubled women in Herat for hundreds of years," he said, adding, "Naqiba has actually changed the thoughts and mindsets of women and encouraged them to seek justice by making such an excellent report."
As coronavirus sweeps the globe, IWPR's network of local reporters, activists and analysts are examining the economic, social and political impact of this era-defining pandemic.
Also in This Issue
More IWPR's Global Voices
Abuses, including the sexual exploitation of children, rising under lockdown.
With the checkpoint closed, some residents of Abkhazia are risking their lives to access services.