Afghanistan: Female Reporters Hide Their Identities
Fear of social exclusion or even violence force many to remain anonymous.
Afghanistan: Female Reporters Hide Their Identities
Fear of social exclusion or even violence force many to remain anonymous.
IWPR reporter Mina Habib. © IWPR
Sadaf has been working at a Herat radio station for the past four years. Now in a senior position, she presides over a popular radio show and says that in some respects she has fulfilled her childhood dream of a flourishing career in the media.
But in others she remains deeply frustrated. Although she has become well-known in the local area, Sadaf is not her real name – it's a pseudonym she adopted to avoid the social stigma of being a woman working in journalism.
"It's true that people are familiar with me these days and follow my programme, but I am not happy with my work because this is not my real identity," she told IWPR.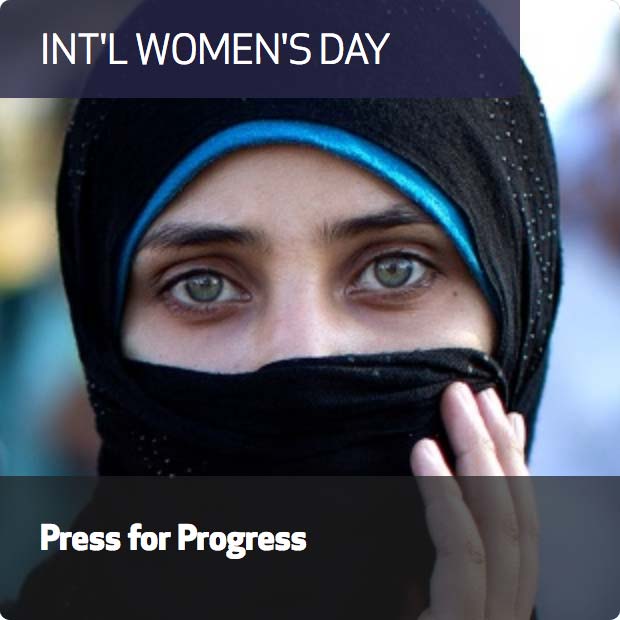 Sadaf said that her family was supportive of her decision to work in the media. The problem was that others in the wider community viewed female journalists as depraved and immoral.
"I've heard people saying many times that if a woman becomes a journalist she is no longer decent, even though see the goal of female journalists as only to serve the public and their community," she said. "In general, people don't approve of us and don't have a positive viewsof women working in the media, particularly in a traditional society like Herat."
Sadaf's experience is not unique. Many female journalists working in the western province say that they have been forced to adopt false identities for fear of censure or even violence.
Karima Azizi (not her real name) is another radio reporter in Herat who has used a pseudonym for the entire six years she has been working in the media.
Like Sadaf, she said that although her immediate family was supportive she feared that she would face problems from a broader social circle if her job was known.
"If my uncles or my aunts learn that I'm working in radio, they will cause a lot of problems and no longer see me as a respectable girl," she said. "They think I am working in a government job."
Although Karima said that she would love to one day use her real identity and be credited for her work, she feared that this would never happen. Afghanistan's conservative traditions, she continued, had made it extremely hard for female reporters to easily pursue their interests. In the current climate, she was glad to be able to work in her chosen field at all.
"I have many friends who, despite their passion and talent, could not continue to work in this sector and left their jobs because of problems created by the community and their family," Karima said.
Officials and activists agree that social and security challenges force some female reporters to hide their true identities.
"Some families of young women working in the media consider their work to be shameful, and this has led girls not to use their real name or identity despite the importance of their work," said Naqiba Barakzai, head of the Herat Female Journalists' Institute.
She said that she and her colleagues had encouraged young women to fight these prejudices and not be cowed into anonymity – but without success.
"We sat down and talked with these girls, but they say that if we do something to highlight the issue we will make the situation worse for them," Barakzai concluded.
Officials from the Afghan Journalists' Safety Committee (AJSC) in the western zone also said that security threats, along with family prejudice, often prevent women from disclosing their real names or identity in the media.
Atifa Ghafouri, women's affairs officer at the AJSC, could not estimate how widespread this phenomenon was, but said that women did not feel able to stand up against such pervasive stigma.
"I know girls who use a pseudonym to protect themselves and their lives although their families are happy [with their choice of career], but there are also girls who use a pseudonym for fear of both their family and the wider society," she said.
Hosseinia Nikzad, head of the Afghan Women's Network in the west of the country, said that many female journalists felt forced to adopt pseudonyms so as to be and be accepted by their family and community, as well as for fear of more sinister consequences.
"Hiding their real names is actually a tactic that women use to protect their lives," Nikzad said, adding, "This problem can be resolved by building greater trust and confidence in the media, as well as media owners creating a more secure environment."
Hamid Momen, head of the western branch of NAI Foundation-Supporting Open Media, said that his institution supported journalists who chose to use a pseudonym, although he said that even organisations whose sole purpose was to help media workers under threat could not tell the extent of the phenomemon.
"The atmosphere of distrust has made it unclear how many women work under a pseudonym," he said.
Jilani Farhad, the spokesman of Herat's governor, said that they had tried to address the concerns of female journalists in a number of ways.
He highlighted the establishment of a special committee for security, safety and support for journalists, headed by the governor's deputy.
But Soheila Sabri, media and public relations officer at the department of women's affairs, said that this kind of misogyny was a problem felt across the entire workplace and Afghan society itself.
"Women cannot freely use their names or photos even in social media," she said. "They know they will be been threatened over and over again."